The Board of the Green Climate Fund (GCF) has approved the joint FMO – Climate Fund Managers (CFM) USD 145mln proposal to accelerate private sector investments in low-emission and climate-resilient water, sanitation and ocean projects, entitled Climate Investor 2 ('CI2').
As an accredited entity to the GCF since 2016, the project is FMO's third collaboration with the Fund and its largest - following the USD 100mln that the GCF invested in Climate Investor One in 2019, and USD 137mln invested in the Green Growth Equity Fund (GGEF) in 2021.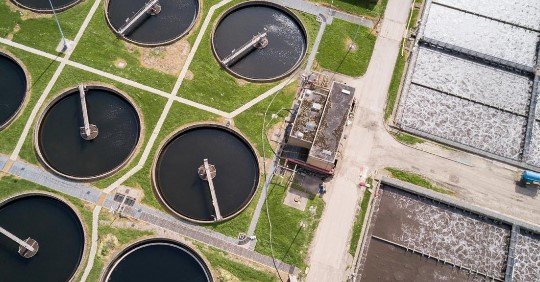 CI2, managed by CFM, is a blended finance facility that supports the private sector to develop and construct climate-resilient infrastructure projects in developing countries in the water, sanitation, and ocean sectors – areas which do not yet attract interest from the private sector. With the help of the GCF funding, CI2 will be fully equipped to attract commercial funding and grow to a USD 1bln fund.
The GCF investment in CI2 will focus on 19 countries – namely Bangladesh, Botswana, Brazil, Colombia, Djibouti, Ecuador, India, Indonesia, Ivory Coast, Kenya, Madagascar, Maldives, Morocco, Namibia, Nigeria, Philippines, Sierra Leone, South Africa, and Uganda. While CI2 is climate adaptation focused, its investments have simultaneous mitigation benefits. CI2 achieves climate adaptation benefits by building infrastructure that sources, transports, and treats the water necessary for both municipal and industrial users to be shielded from the consequences of climate change. CI2 also contributes to climate mitigation through wastewater treatment, reducing methane emissions and contributing to water re-use. With the GCF's commitment to CI2, a milestone has been reached; CI2 is one of the largest private sector adaptation focused approval of the GCF to date.
With this achievement, FMO and CFM are well positioned to make impactful investments through CI2's rapidly expanding pipeline.
Huib-Jan de Ruijter, Chief Investment Officer at FMO, said: "We are very happy to be building on what has been a promising and rewarding initiative. This next chapter will allow us to further accelerate investments in low-emission and climate-resilient water, sanitation, and ocean projects in countries which have the potential to make good process on climate adaptation and mitigation quickly and efficiently. With the GCF investment, we are looking forward to growing the fund to implement more projects and deliver more positive environmental and social impact in a sector which needs it critically.
Henry Gonzalez - Deputy Executive Director a.i. at GCF, added: "The unique blended finance structure of CI2 is tailored to unlock capital from the private sector in the water, sanitation and oceans space, leveraging on GCF's catalytic investments. As these sectors usually do not attract private sector investments in developing countries. GCF's participation not only provides scarce developmental capital during the initial phases where perceived risks are at the highest level, but also during the high-risk construction stage. The approval of CI2 firmly sets us on the course for implementation of our private sector strategy. It is our conviction that CI2 is indeed a big step towards making water, sanitation and ocean sectors climate-resilient."
 Andrew Johnstone, CEO of Climate Fund Managers said: "We are ecstatic to hear that the board has approved our proposal. Investing in the water sector, and especially attracting private capital to it, is notoriously difficulty; this commitment from the Green Climate Fund will have a hugely catalytic effect and enable CI2 to play a groundbreaking role in the space."
« Back to Member News